You can check out for more in out first part.
When it comes to Vietnam, which are the city that first comes to mind?Hanoi or Ho Chi Minh City? Have you heard of Da Nang in central Vietnam? The beautiful coastal city packed with great attractions to discover.
Da Nang is a dynamic city located between Hoi An ancient town and Hue. In recent years, the city has witnessed significant growth , especially in the tourism industry.

#5 Hoa Phu Thanh entertainment park
This is a newly established tourist attraction in Da Nang city. There you have a chance to slide from the waterfall and enjoy adventurous yet wonderful moments. In 2015, the park introduced Zipline as a new attraction  for the fearless.
Note that you should not visit the park in the rain or storm. Make sure to prepare waterproof clothing.
#6 Ngu Hanh Son
Ngu Hanh Son, or Marble Mountain, is a cluster of five marble and limestone hills located in Da Nang city. The five mountains are named after five elements: Kim (metal), Thuy (water), Moc (wood), Hoa (Fire), and Tho (Earth).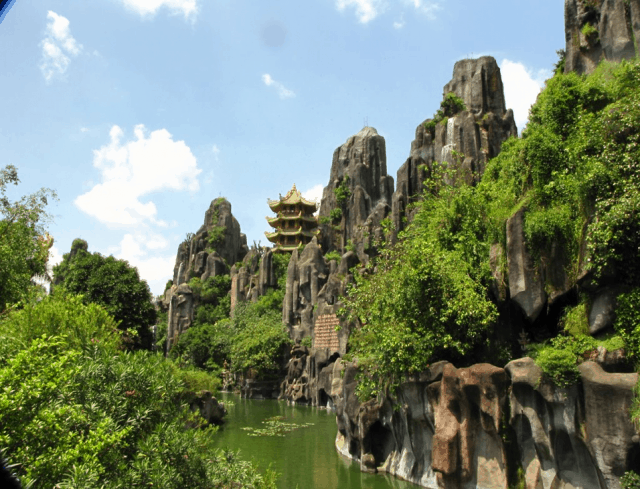 There are caves entrances and numerous tunnels inside all of the mountains. Several Buddhist sanctuaries can also be found within the mountains.
#7 Hai Van Pass
Hai Van is known as Sea Clouds in English. When you go there, you will understand the meaning of his name. Hai Van pass offers a spectacular landscape of verdant mountains and clear blue skies, which makes you feel like you are walking on clouds some time.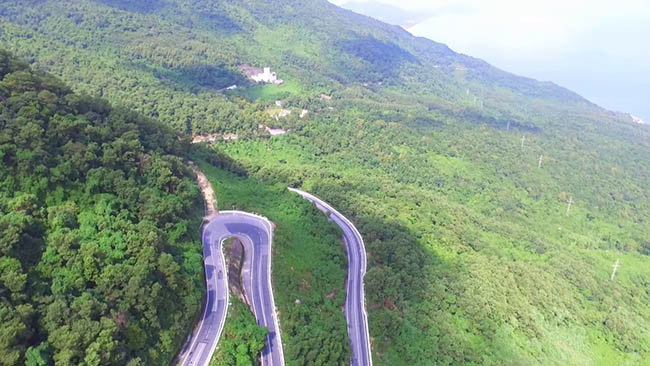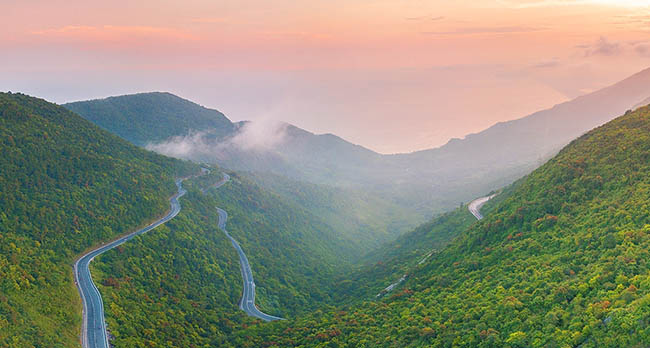 The mountain pass stretches 25 kilometers with plenty of sudden curves and blind corners, making it a favorite place of thrill-seeking motorcyclists.
#8 Museum Of Cham Sculpture
The museum houses the most extensive collection of ancient Cham relics in the world. If you may not know, Champa was an ancient kingdom that flourished in Southern Vietnam in the 4th century.
The attraction is worth a visit if you want to learn more about this archaic culture and people.
#9 My Son Sanctuary
This is the former worship grounds of the Champa kingdom that once occupied Southern Vietnam. There you will find intricate carvings of various Hindu Gods and a few buildings of a bygone era. Do not miss the opportunity to travel back in time and explore the overgrown ruins surrounded by mountains.
There are a lot more attractions in Da Nang, but the ones above are the most significant. Take your time and try to see the most of them  to make your trip really memorable.
Thanks for reading!
Find yourself a local buddy here: TUBUDD
Instagram: @yourTubudd
Email: [email protected]
Hotline: +84 915155511 – +84 896684588